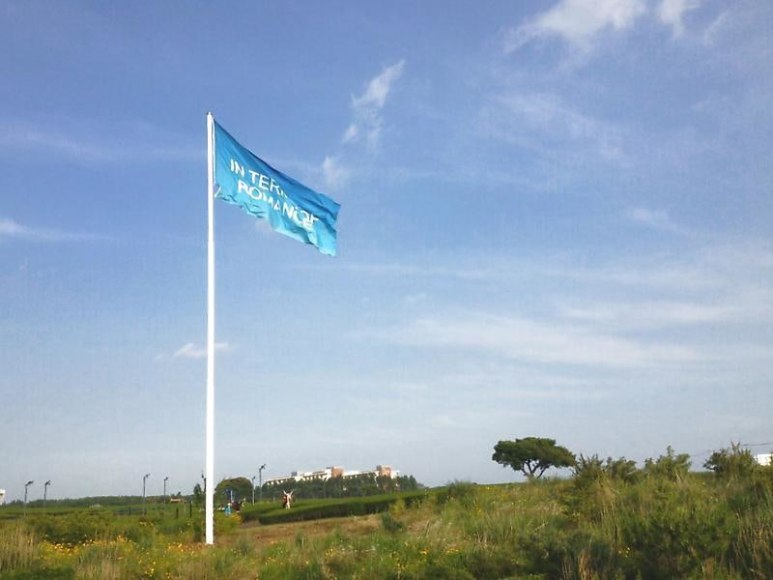 Wonwoo Lee. In terms of Romance, 2014. Steel, stainless, steel, flag.
Flag pole 1800cm, flag 413x700cm. Installation view of APMAP 2014 BETWEEN WAVES, Jeju island.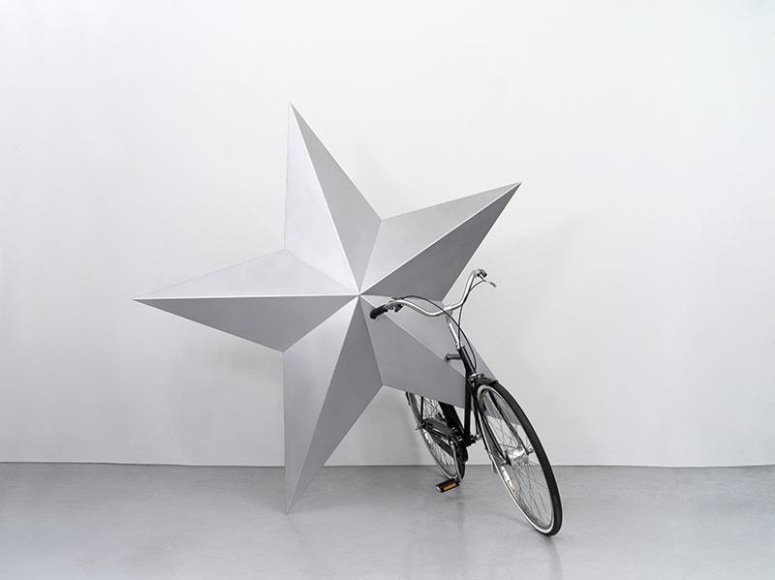 Wonwoo Lee. A riding we will go, 2014. Paint on stainless steel, and ready-made bicycle. 188 x 188 x 180 cm. Courtesy of the artist & PKM Gallery.